FROM CONSULTING TO THE FINISHED SOLUTION
In 3 steps we support you in solving your cleaning problems.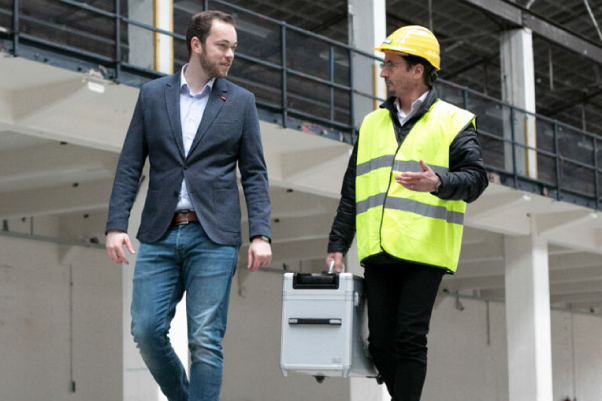 We analyze your cleaning requirements. This includes the following topics:  
 Substitution of hazardous substances 
Optimization of existing cleaning processes 
Reduction of cleaning, storage and operating costs 
Improvement of occupational safety 
Detection of undissolved or special contaminants   
Joint analysis of cleaning products and hazardous substances in the production process.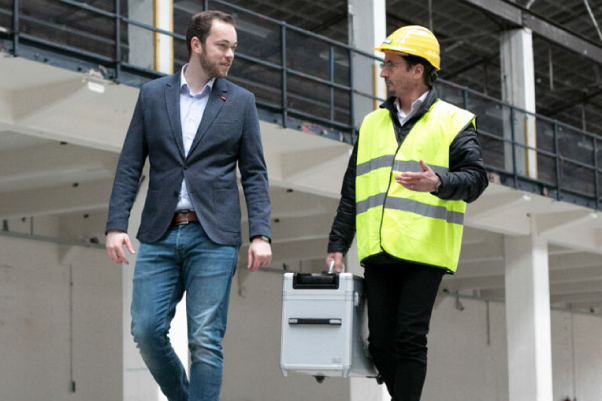 Gemeinsame Analyse der Reinigungsprodukte und Gefahrstoffe im Produktionsprozess.
Wir analysieren Ihre Reinigungsanforderungen. Dies beinhaltet folgende Themen: 
Substitution von Gefahrstoffen
Optimierung bestehender Reinigungsprozesse
Reduzierung von Reinigungs-, Lager-  und Betriebskosten
Verbesserung der Arbeitssicherheit
Erfassung von ungelösten oder speziellen Verunreinigungen
Based on 30 years of experience, our technical consulting team will develop a customized cleaning solution. 
The technical team then offers you the following options.    
Consultation and demonstration of our ECO-NOVA cleaners at your site 
Telephone consultation with a cleaner from the existing portfolio and sending of a suitable cleaner to you 
New development of a customized, tailormade product for your cleaning problem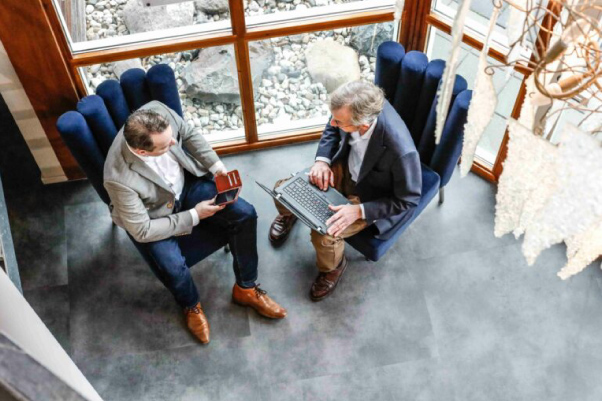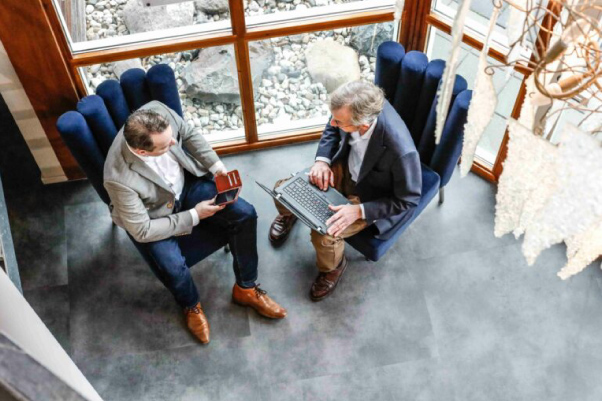 Basierend auf 30 Jahren Erfahrung, entwickelt unser technisches Beratungsteam eine individuelle Reinigungslösung.
Das technische Team bietet Ihnen danach folgende Möglichkeiten. 
Beratung und Demonstration unserer ECO-NOVA Reiniger bei Ihnen vor Ort
Telefonische Beratung mit einem Reiniger aus dem bestehenden Portfolio und Zusendung eines passenden Reinigers
Neuentwicklung eines maßgeschneiderten,  Tailormade Produktes für ihr Reinigungsproblem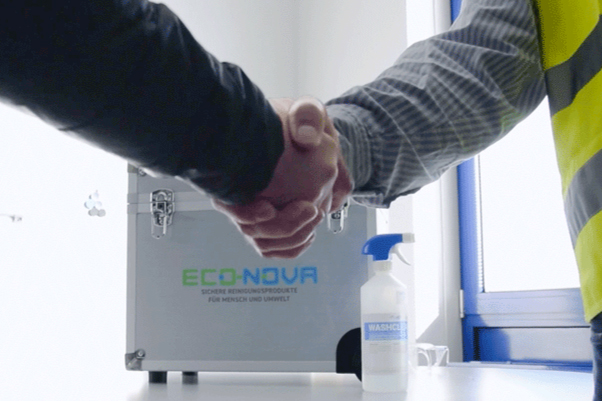 Are you satisfied with the consultation and the ECO-NOVA cleaners presented or demonstrated?  
You will receive an individual and non-binding offer from us for your optimal ECO-NOVA cleaning solution.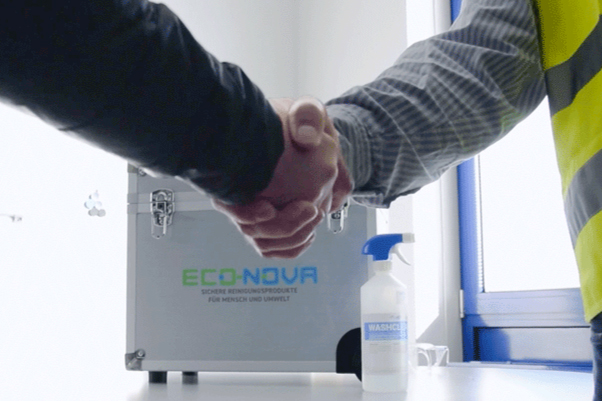 Sie sind zufrieden mit der Beratung und den vorgestellten oder demonstrierten ECO-NOVA Reinigern?
Sie erhalten von uns ein individuelles und unverbindliches Angebot für Ihre optimale ECO-NOVA Reinigungslösung.
SUBSTITUTE HAZARDOUS SUBSTANCES 
Request a free hazardous substance check
We inventory your cleaning products containing hazardous substances and offer you innovative, label-free cleaners from ECO-NOVA.
Get in touch with us.
Your requirement is our challenge
The ECO-NOVA range includes over 100 innovative & label-free cleaners for many industrial applications. Nevertheless, there are specialized and individual production processes and cleaning requirements which are not always 100% covered by existing cleaners.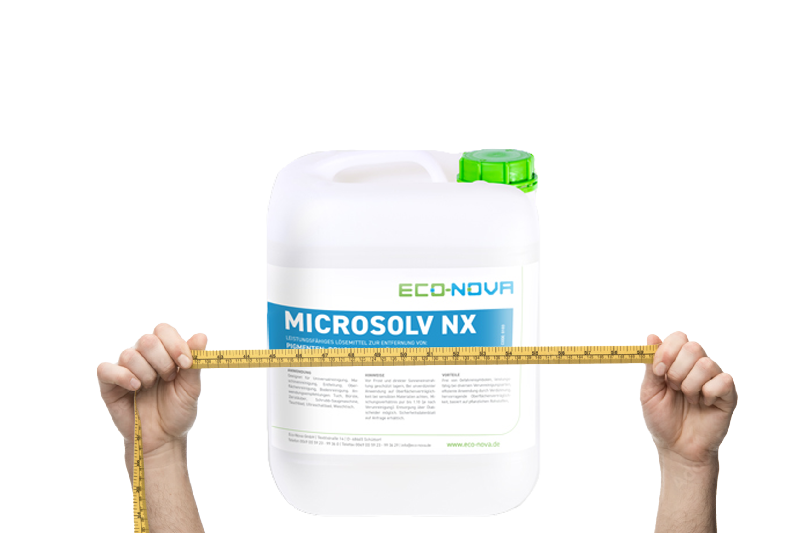 The individual industry and customer requirements for cleaners are too varied. For this reason, the development of customized cleaners is one of our core competencies.   
Depending on the scope and difficulty of the cleaning problem, it is interesting for customers to work together on the development of a cleaner. Through a structured exchange, we lead our customers to optimal solutions by specifically incorporating their wishes and requirements into the development of the cleaner. At the end of the joint process, the result is a cleaner with the ECO-NOVA "Tailor Made" label. 
After successful development, the cleaner fits as well as a tailor-made suit. 
Private label cleaner in own design
Are you looking for cleaners that you would like to market under your own brand? We support you from A to Z with the introduction of your own innovative & label-free cleaners.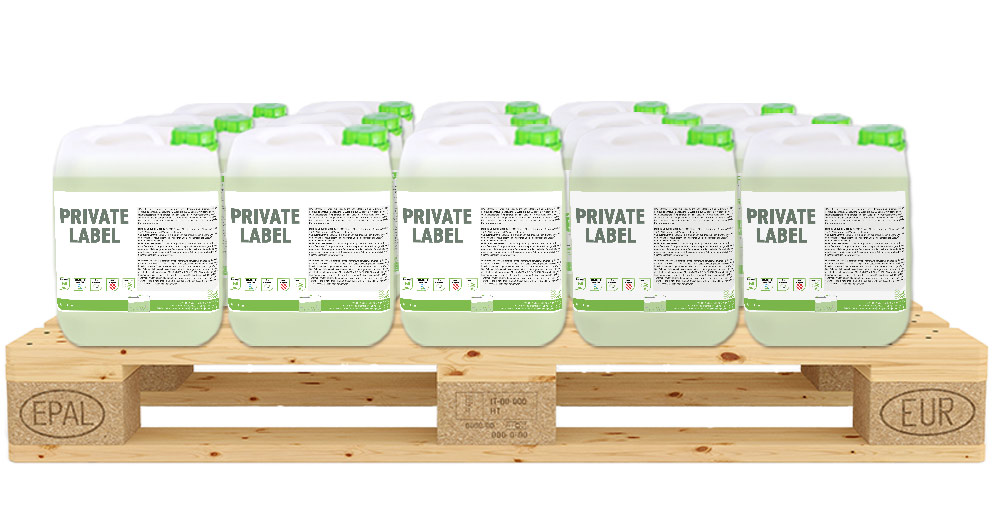 Benefit from our years of experience. Typical tasks include compliance with legal requirements, the selection of customer-friendly containers or the design of labels taking into account your corporate design. The exact scope of the cooperation is determined in close consultation. No matter if full service for dropshipping or development of own cleaners without further services. 
If you are also looking for individual cleaning solutions for your company, ECO-NOVA is the right partner for you. We look forward to working with you.